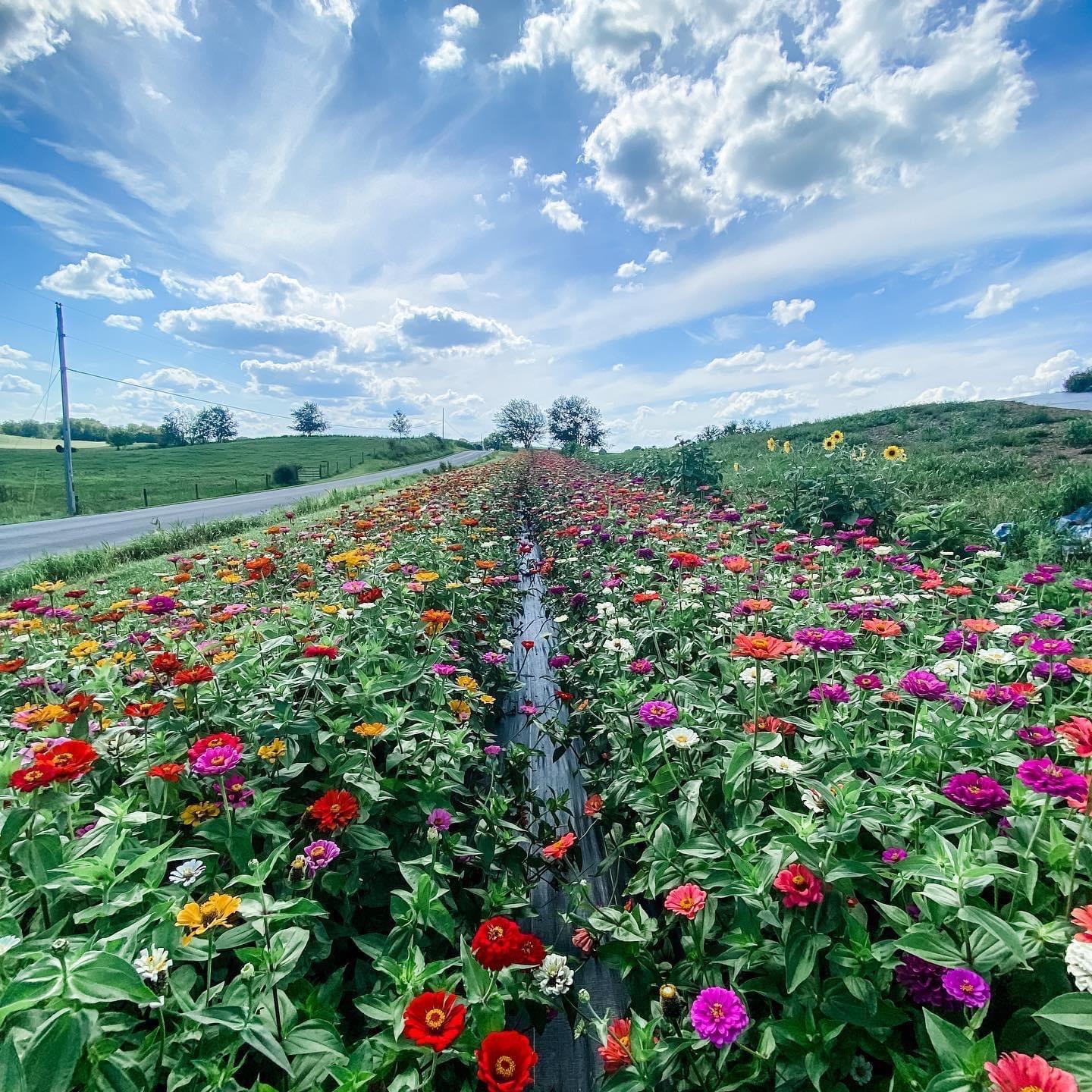 Growing your own part of Amish Country
April 2023
Greenhouses and colorful flowers are an Amish Country staple. They are a bedrock to the agrarian lifestyle that permeates this northeast region of Ohio.  Visitors will find large greenhouses that cater to large stores and farms to small homesteads that sell heritage vegetable plants and flowers that have been started from seeds in the greenhouse on the farm. Make time to wander these family-owned plant gold mines; you will find plenty of plants to choose from to take home. U-pick flower farms and roadside stands are dotted across the landscape, and cheerful bouquets are ready for picking or purchase.
From May to late fall Hummingbird Hill Flower Farm opens up for flower lovers to come and create a spray of beauty. They offer many events throughout the season where you can create a flowering masterpiece or get your yoga zen on among the flowers. Visit the farm for a stroll through the gorgeous blooms and gardens. You'll find stunning dahlias, vibrant zinnias, elegant amaranth, and row upon row of other flowers. Relax in the gazebo or covered pavilion, stop and smell the roses in the garden, listen to the trickle of a waterfall, peek in on the vegetable crop grown in stainless steel containers, or take in the views for miles from one of the many adirondack chairs.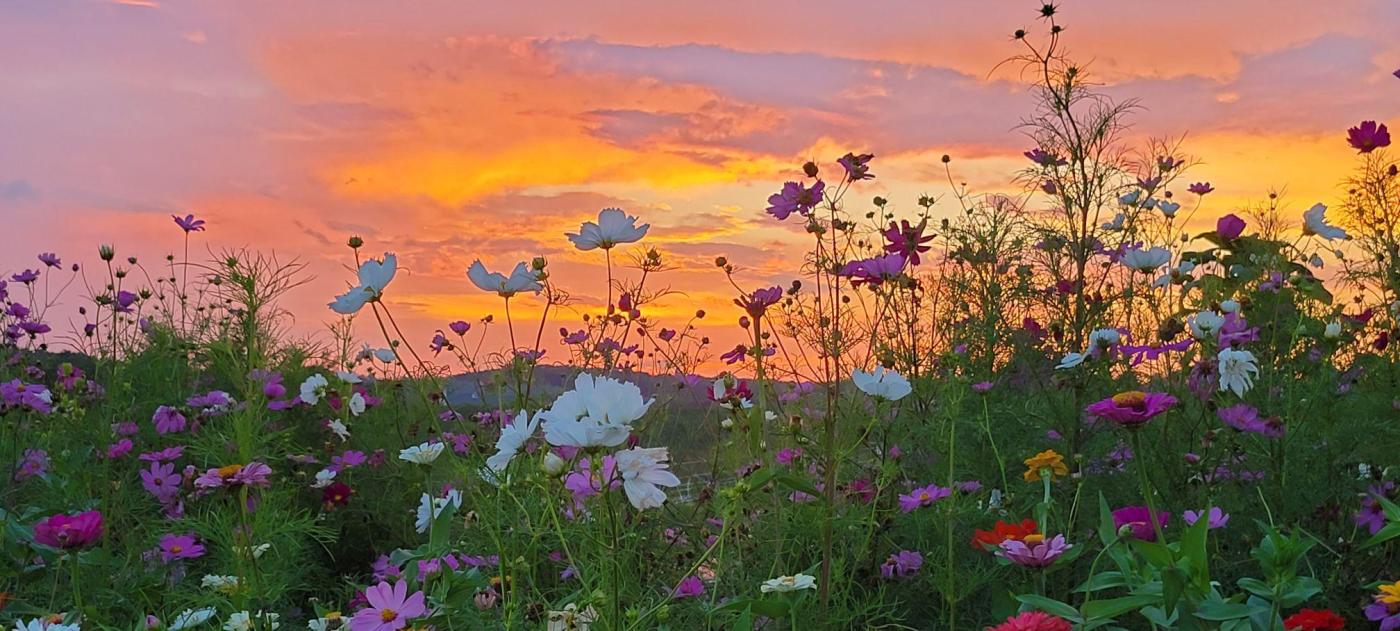 In the heart of Berlin, Ohio, shoppers find the Gardens at Sheyiah, a gem in the middle of it all. This one-stop shop will fill your car with all the season's colors. Here the gardener will find unusual pottery, figurines, fountains, birdbaths, wind chimes and flags to name a few items. The Gardens carries a  large selection of annuals, perennials, succulents, and cacti.   No matter the season, they have what you need to complete the décor.  Let your imagination do the walking as you design your very own fairy garden to delight your loved ones or if you prefer, we have already made fairy gardens throughout the courtyard for your convenience.
Amish Country back roads are home to many of the mom-and pop gardening destinations; a few local favorites are Fredericksburg Acres Greenhouse, Maris' Greenhouse, Baskets and Blooms, and Blessings Acres. Spend your day dotting back and forth on the country roads, finding these gems and capturing a piece of Amish Country to take home with you to have year after year. I recommend that you grab a tree or shrub and build your own Amish Country garden bed at home. For a google map of all the Greenhouses in the area follow this link. Amish Country Greenhouses
Tip: If you want to try your hand at growing something from seed, Berlin Seeds has everything you could be looking for.
If you're looking for a place to relax, learn, or just enjoy the beauty of plants, local greenhouses are a great option, and here in Ohio Amish Country, there are plenty to choose from to find your happiness.