Mt. Hope Planning DBA MHP Flooring
Who we are, what we do...
MHP was founded in 1999 doing custom millwork and supplying the local furniture industry with quality parts and componants. TO this day, MHP still offers these same services along with having a presence in the hardwood and engineered flooring industry. MHP Flooring is a member of the N.W.F.A. and BBB.
When John Miller Jr. began crafting custom hardwood flooring, it wasn't like he didn't know wood.

Miller, who lives and plies his trade just outside of the eastern Holmes County village of Mt. Hope, already had years of experience in specialty wood products. His millwork company, Mt. Hope Planing, crates custom moldings, stair parts, wainscoting and other wood trim and has been since 1990.

So when "JR" made the decision to start a new hardwood flooring division in 2009, there wasn't a steep learning curve. It's a crowded market segment dominated by big players, but today, as word spreads, MHP Flooring is busily carving out a niche in the custom flooring market.
Every Floor, Every Board, One At A Time

Perhaps the thing that sets MHP Floors apart from the "big box" choices available to consumers is that Miller's products are not manufactured in a one-size-fits-all fashion. Like many Amish-owned businesses, MHP Flooring offers customers a hands-on buying experience. "This isn't like going to Home Depot or Lowe's," Miller said. "We build every floor one at a time," based on customer's wood and stain choice. He added "We also build every floor to 3/4" thickness," explaining that much of the manufactured flooring on the market today is only 1/2" thick.

Visitor's to Miller's bustling shop won't find a huge warehouse with pre-milled , prepackaged, ready-to-install choices lining the shelves. Instead, they might be surprised to see real wood, waiting to be transformed into beautiful flooring. "We've got sample flooring sections on display to show our work - and plenty of pictures", Miller said, but other than that, "It's a process of sitting down with every customer to find out what they're looking for."

The customization doesn't necessarily end, though with just wood and stain. One of the truly unique features available at MHP Floors is specialty finishes, including "hand-scraped" and "saw-cut" choices that create today's much-sought-after distressed looks. Today's consumers are very interested in making new floors look old or rustic and Miller says "A large number of the jobs we're doing have some type of distressing.." adding that his customers can choose any level of distressing based on their own personal tastes. Customers also can vary the width and length of the flooring pieces to create a true time-worn look.

It's an impressive style, and one which consumers have given a bit "thumbs up". Recently MHP Floors went public, so to speak, with displays at the Cleveland, Columbus and Pittsburgh home and garden shows. His products were the centerpiece of a furniture and cabinet display featuring Amish craftsmanship throughout the area, and were a true hit. "We had done some smaller shows in the past, but this was the first time that large crowds had a chance to see our work." Miller said, "Sometimes you wonder if you have the right style or how people will respond to what you're offering." If the reaction at the shows is any indication, MHP Floors is definitely on the right track.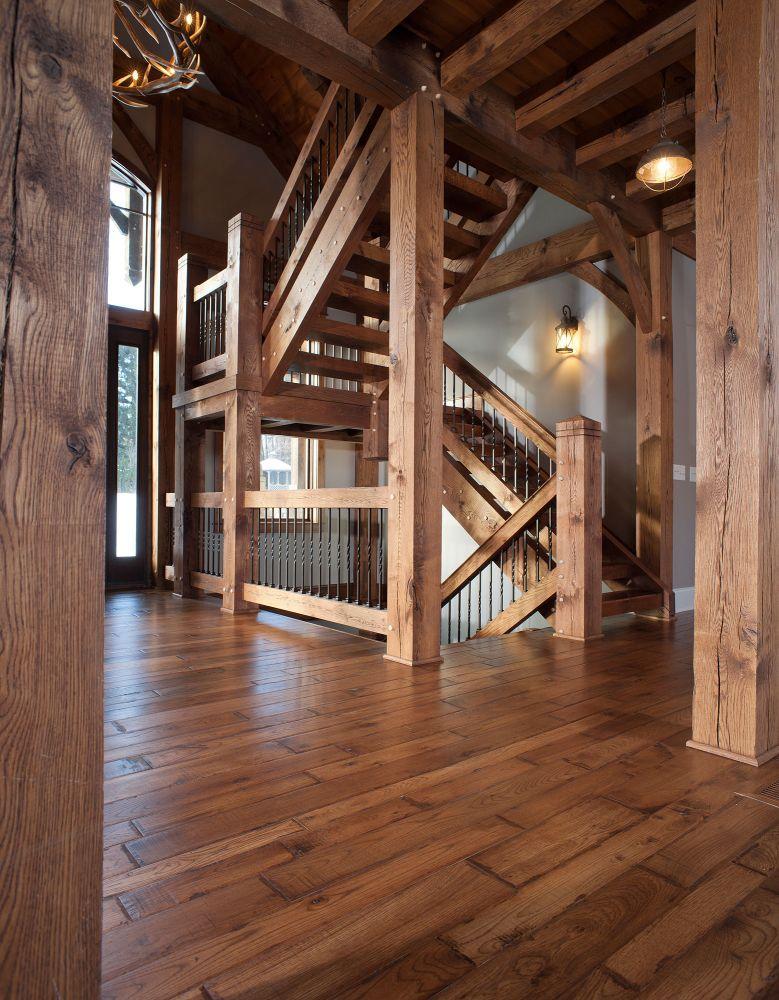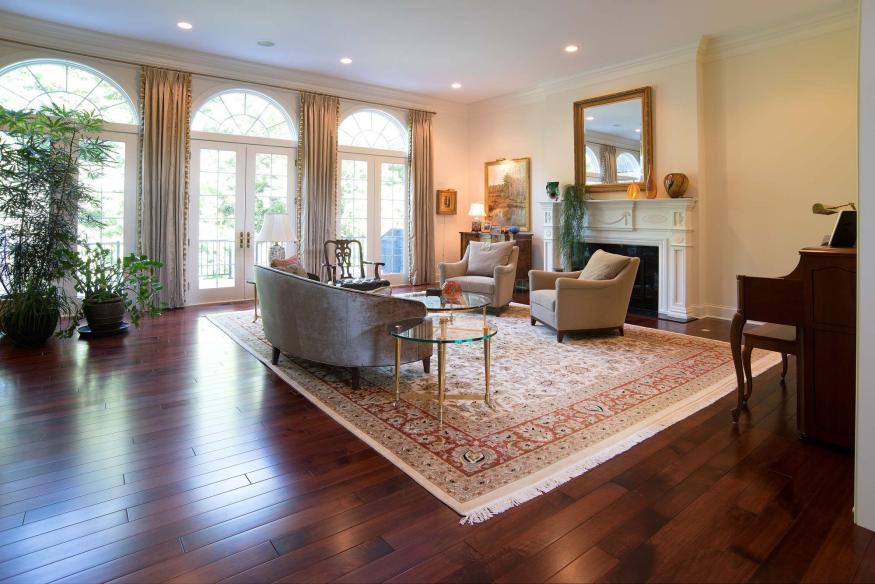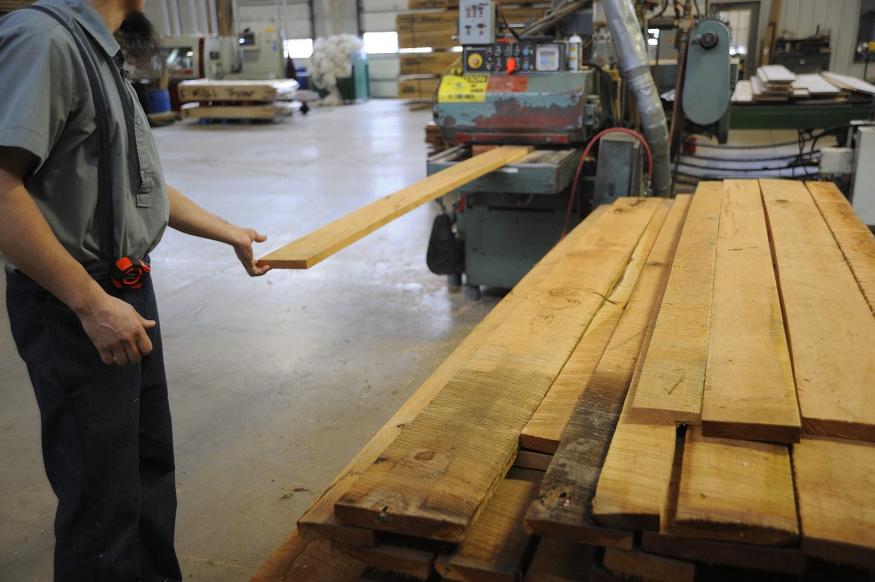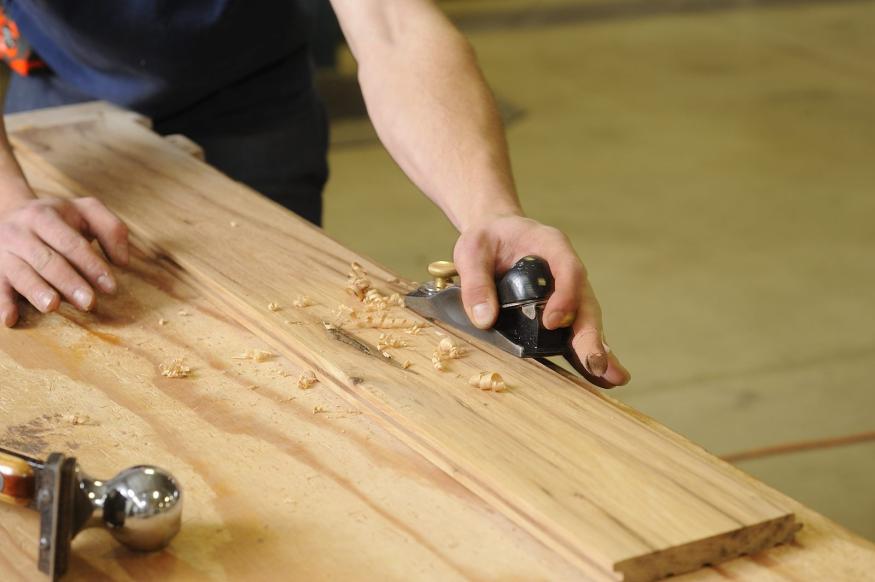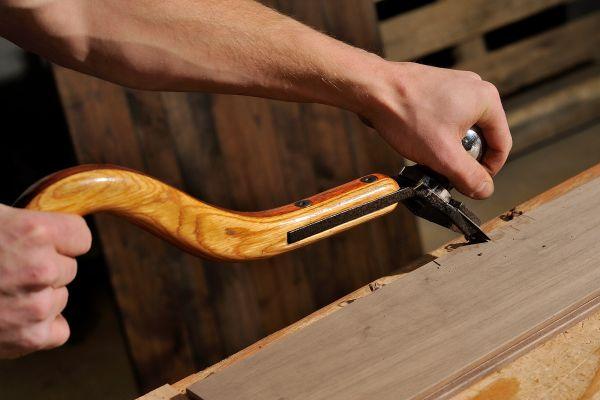 Contact Information
Address
7598 Township Road 652
Millersburg, OH 44654
Directions