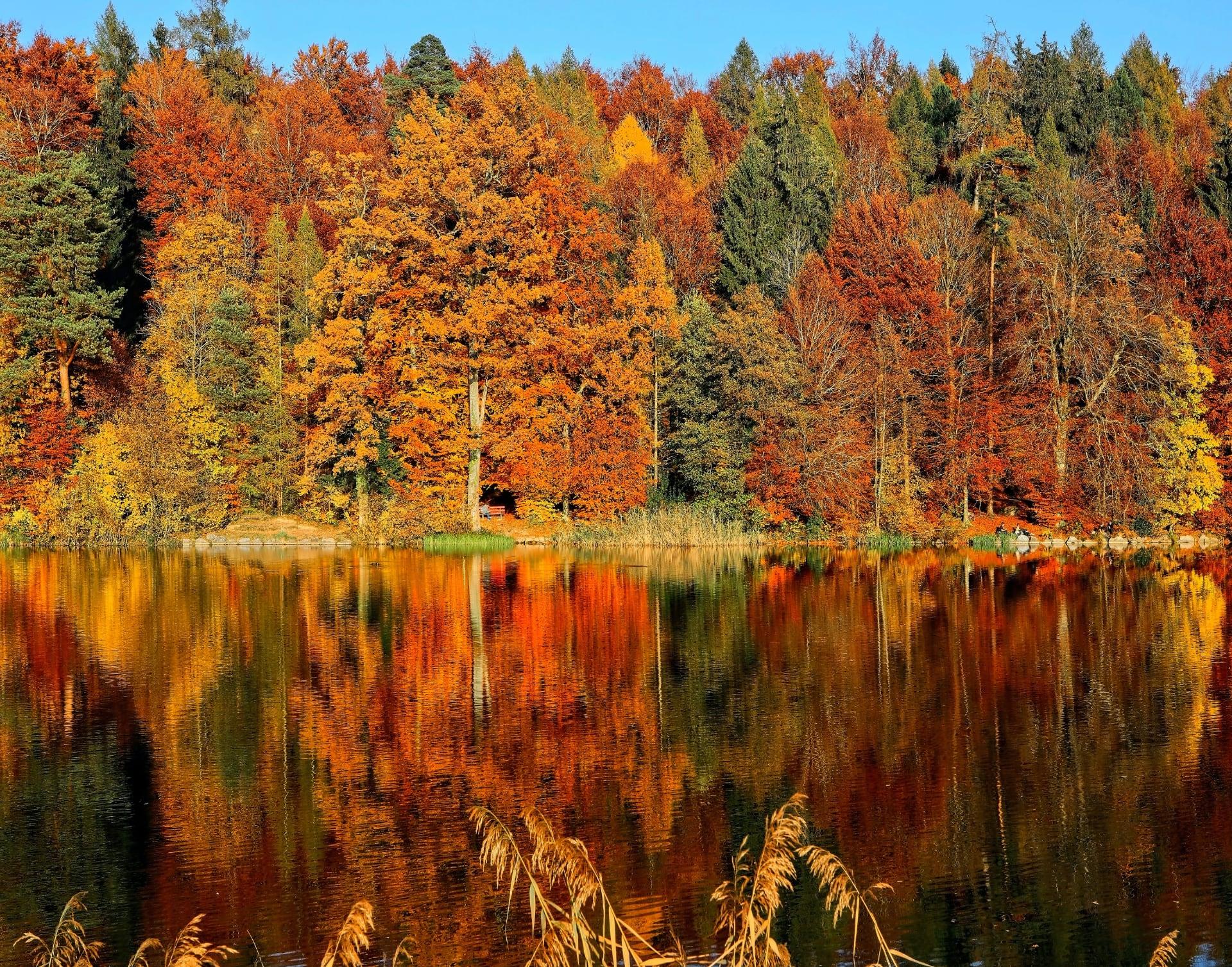 Unwind in Ohio Amish Country: A Perfect Fall Getaway
September 2023
As the leaves change colors and the air becomes crisp, there's no better place to be than Ohio Amish Country. With its picturesque landscapes and charming small towns, this region is the perfect destination for all your Ohio fall fun activities. Take a scenic drive through the countryside and witness the stunning beauty of the fall foliage. Or, if you're feeling adventurous, hop on an e-bike rental  and explore the winding trails that weave through the Amish farmland.  We have updated our website with a convenient tool to allow you to easily see the Fall leaf color forecast.

Tip:  Wander with us, or download the Wander app [iOS  or  Android] and explore Holmes County like a local.
A Taste of Fall: Discovering Ohio Amish Country's Scenic Apple Orchards

If you're looking for a fun and wholesome activity, the apple orchards in Ohio Amish Country are definitely worth the trip. Stepping into Hillcrest Orchard, you're immersed in a world of natural beauty and sweet scents. Grab a cart and fill it up with the many different varieties of apples. You may have a hard time choosing because they have such an incredible selection. Sip some homemade apple cider and take a gallon or two home. Another great location for seasonal fun is Moreland Fruit Farm, a pick-your-own farm and market offering apples and pumpkins in the fall.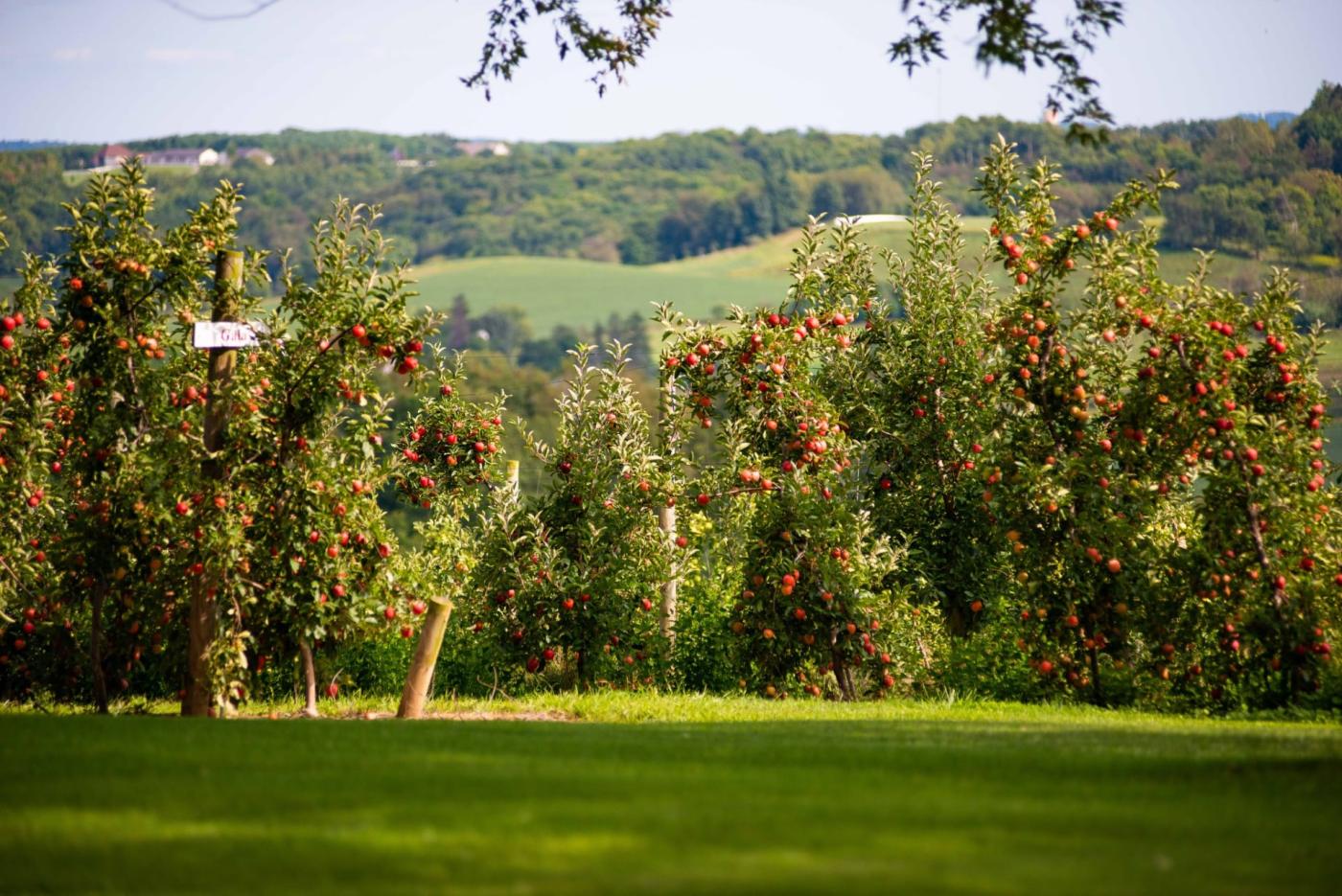 Experience an Amish Farm and Feed the Animals 
Amish farm stands offer a glimpse into a simpler way of life. The bountiful selection of fresh produce and homemade goods is a testament to the Amish tradition of hard work and self-sufficiency. From plump, juicy tomatoes to golden ears of corn, the vibrant colors and flavors of the farm stand's offerings are a feast for the senses. Take a back road adventure through the rolling hills to find them peppered throughout the region.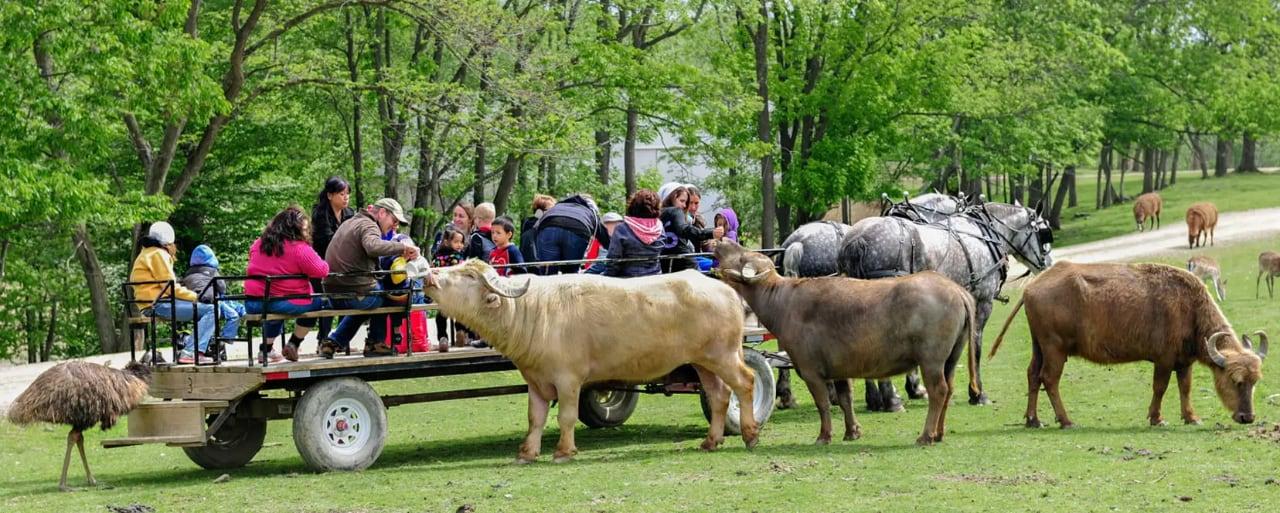 For an even closer look, hop aboard the horse-drawn wagon at Hershberger's Farm and Bakery for a ride to the pumpkin fields. Or, plan an afternoon at The Farm at Walnut Creek, home to 500 exotic and domestic animals as well as a working Amish farm.   
Nature's Canvas: Ohio Amish Country's Colorful Fall Hikes 
What better way to enjoy the magic of fall than by taking a hike in Ohio Amish Country? With the leaves turning beautiful shades of red, orange, and yellow, the scenery is breathtaking. And the crisp, cool air makes you feel alive. Find new trails in the Mohican State Park, or observe the wildlife at the Wilderness Center, two of Amish Country's best places to explore nature. If you love chasing waterfalls, Dundee Falls is a hidden gem where you can spend the morning listening to the cascading water. Whether you're an experienced hiker or just starting out, there are plenty of trails suitable for all levels of fitness. 

Tip: Wear sturdy shoes, pack plenty of water, and take snacks along for your outdoor adventure. 
Sipping in the Autumn Season 
There's nothing quite like sipping a glass of wine at a winery in the cool of the evening. With the fall season in full swing, it's the perfect time to gather some friends and head out for a day of wine tasting. The picturesque vineyards are a sight to behold this time of year. The crisp air creates the perfect climate to enjoy a glass of your favorite vintage at one of Ohio's Amish Country wineries.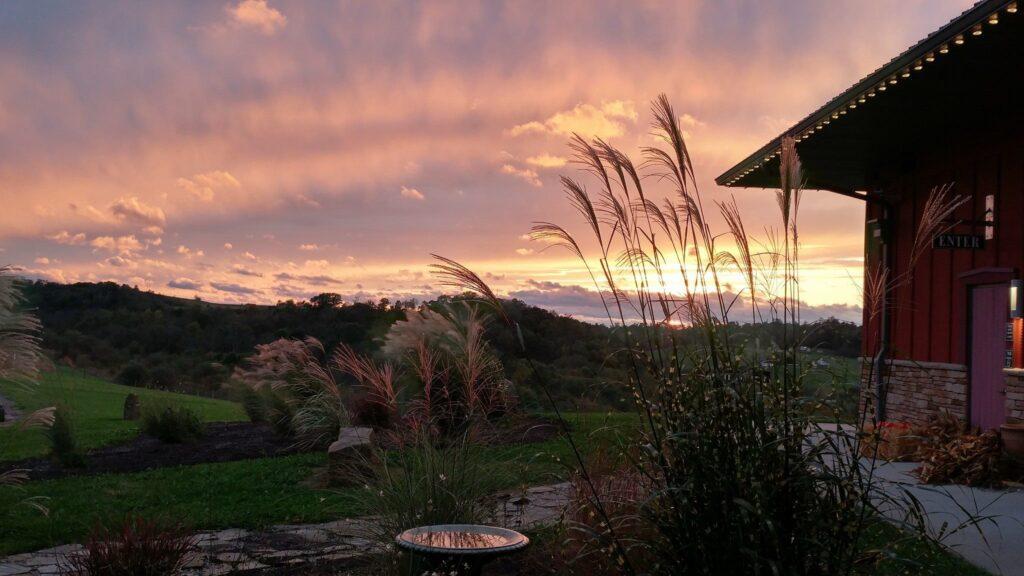 Plan a stop at Breitenbach Wine Cellars. On weekend evenings, you can enjoy a flight of wine listening to live music and savoring the sunset. Try handcrafted wines made with love at Sunny Slope Winery in Holmes County. Handcrafted in small batches since 1927, this family-owned business is a wine stop you shouldn't miss. 
Tip: Take a tour with Circling the Vine Winery Tours, where you are shuttled through the countryside with a private driver who takes you to all the best spots. If you are traveling with your besties, pick one of their sip-and-shop tour dates. 
With so much to see and do, Amish Country is the ultimate Ohio fall getaway. So what are you waiting for? Come and experience the magic of this beautiful region for yourself! Find lodging online in one convenient location and book your fall weekend getaway today!