Cupcake Tour
May 07, 2021
09:00am — 05:00pm
Location
4779 Kidron Road
Kidron, OH 44618
United States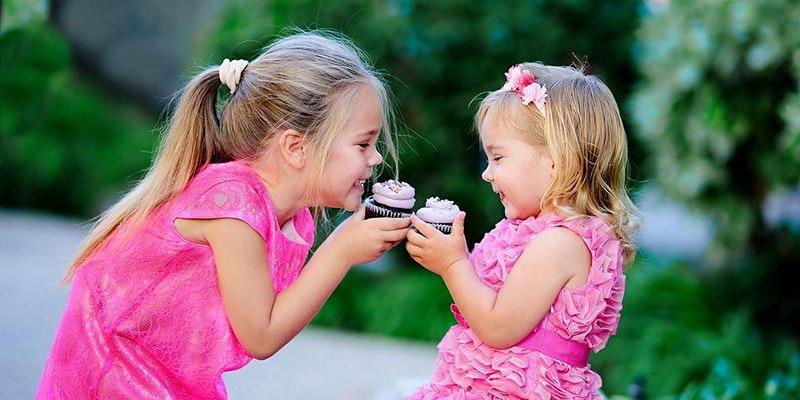 About This Event
6 Stores. 6 Cupcakes. 6 Exclusive Offers. 1 Sweet Cupcake Tour. Join us on May 7 and 8, 2021 for this delicious tour in Wayne County.
Start your day at Lehman's in Kidron at 9:00 am and celebrate spring with a sweet tour through six much-loved retail establishments in beautiful Wayne County, Ohio: Lehman's Eastwood Furniture, The Pine Cone Gift Shop, Shisler's Cheese House, Journey in Time, and The J.M. Smucker Company Store and Café. Receive a gourmet cupcake plus exclusive coupon savings at each store.
Tickets are good for BOTH days. You may attend Friday or Saturday, or both.
Ticket Includes:
Six gourmet cupcakes from local Wayne County bakeries. These decadent cupcakes will be individually packaged for your convenience, so you can enjoy them on your tour or savor them later at home.
Exclusive Cupcake Tour Coupons for special savings at each of the participating retailers
A Cupcake Tour Lanyard (available at your first stop at Lehman's) will serve as your "admission ticket" as you visit each retailer. You must show your Eventbrite ticket to receive your lanyard.
A scrumptious day of shopping in Amish Country with a sweet cupcake bonus
This is a self-guided food tour starting at Lehman's and taking place during the regular business hours of each retailer. You must have a ticket to receive a cupcake at each location.
Addresses for all 6 businesses:
Lehman's (you must start here to receive your lanyard for the rest of the tour)
4779 Kidron Rd.Kidron, OH 446361
800.438.5346
9am-6pm
Eastwood Furniture
4722 Kidron Rd.Kidron, OH 44636
330.857.2009
9am-5pm
The Pine Cone Gift Shop
2877 Kidron Road Orrville OH, 44667
330.857.4443
9am-5pm
Shisler's Cheese House
55 Kidron Rd.Orrville, OH 44667
330.682.2105
8 am-6 pm
Journey In Time
1314 Wadsworth Rd Orrville, OH 44667
330.465.6709
9am-5pm
The J.M. Smucker Company Store and Café
333 Wadsworth Rd. Orrville, OH 44667
330.684.1500
9am-5:30pm
FAQs
What if I purchased a ticket for Friday, but I don't make it to all of the stops? Can I attend the event on Saturday as well?
You are welcome to attend the event on both days, but you will only receive a total of seven cupcakes for the entire event. If you attend Friday and choose to also attend on Saturday, please bring your ticket and lanyard with you again on Saturday.
Where do I start my tour and get my ticket to be punched at each location?
Begin your day at Lehman's to get everything you need to seamlessly move through the tour. If you try to start at any other location you will be directed to head back to Lehman's to begin.
Can I purchase tickets on the day of the event? Or purchase individual cupcakes if I am not on the tour?
There will be no same-day sales of tickets or of cupcakes. You must purchase a ticket before the day of the event.
Where can I contact the organizer with any questions?
info@lehmans.com OR 1.800.438.5346
Is my registration/ticket transferrable?
You may give your ticket to another individual if you are unable to attend, but they must bring it with them to participate in the event.
Do I have to bring my ticket to the event?
Yes. Please bring your ticket (printed or electronic) with you to the event.
The name on the registration/ticket doesn't match the attendee. Is that okay?
No problem! It is not necessary for the name to match the attendee. We will only need the purchaser's name in order to ensure you get your lanyard.