Charm Days Festival
October 08, 2021 — October 09, 2021
Location
State Route 557
Charm, OH
United States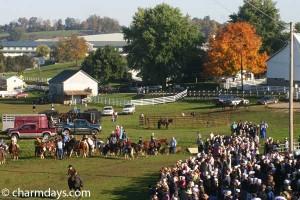 About This Event
Charm Days now includes contests, a chicken barbeque, and other food, auctions, a flea market, merchant sales events, music, and lots of fun.
The event is kicked off on Friday with a Wooly Worm Derby where youngsters are able to compete to see which one of them can coax their caterpillar up the string the fastest, using whatever means possible. Other contests include a volleyball tournament, with winning proceeds being donated to the winners' choice of charities, a cornhole tournament, and a pie baking contest.
On Saturday there is an auction with items that are made and/or donated by community members. They include handmade crafts and one-of-a-kind collectibles as well as the pies from the pie contest. Another attention-grabbing event is the $1000.00 grand prize drawing drawn from the names of all those who register. So come and enjoy this unique festival with a worthy cause.
The dates for the 2021 Charm Days Festival are October 8 and 9, Friday and Saturday. Hope you can come!